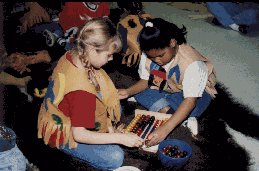 PROGRAM FEES 2023

A discount of 10% will be given for all prepaid programs and multiple bookings.

All fees are due and payable the day of the program!

All fees are dependent upon length of program and number of participants. Expenses incured traveling to and from site will be added to basic program fee ( mileage, meals, lodging). Schools booking programs on the same day will share expense charges.*

Programs can be individually tailored for classroom or assembly presentation. Call or send for specifics and availability for your group.


* The average charge for one day's travel: $250.00
** 1 performance = 1 60-minute assembly
*** 1 class = 25 students
They make the early American wilderness come alive. I have used them for the past five years and each time, their magic increases.
The best school assembly we've had in the past two years.